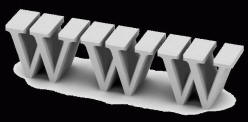 Questo è un sito web che dà un prezioso contributo d'informazione sugli avvenimenti,
spesso drammatici, del nostro tempo; ma che si rifà anche al passato (vedi archivio),
e proietta possibili scenari futuri; corredato da bellissime immagini.
This is a web site that gives a valuable contribution of information on the events,
often tragic, of our time, but that also goes back to the past (see archive), and projects
possible future scenarios; accompanied by most beautiful images.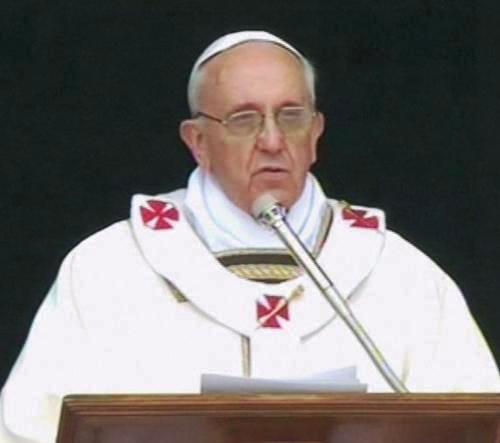 Città del Vaticano - Nell'anno dell'evangelizzazione, Papa Francesco ha esortato i fedeli a vivere in quel fervore apostolico, che fu di San Paolo, che da fastidio a tanti: una sana e gioiosa pazzia spirituale che non si arresta mai di fronte alle prove mossa dall'amore di Cristo e dalla brama di condividerlo al mondo - uno zelo opposto alla tiepidezza di tanti "Cristiani da salotto", attaccati alle loro comodità. "Segni soprannaturali hanno accompagnato l'elezione di Papa Francesco", ha detto il Cardinale Christoph Schoenborn. Uno di questi è stato quel pellegrino di Assisi Massimo Coppo, in ginocchio durante il Conclave a Piazza San Pietro, sotto la pioggia: un pazzo spirituale, che da anni vive in penitenza ad Assisi, predicando, cantando, dando fastidio.
Vatican City - In the year of evangelization, Pope Francis urged the faithful to live in that apostolic fervor that was of Saint Paul, that bothers so many people: a healthy and joyful spiritual madness that never stops facing trials moved by the love of Christ and the desire to share it to the world - a zeal opposed to the lukewarmness of so many "drawing-room Christians", attached to their conveniences. "Supernatural signs accompanied the election of Pope Francis", Cardinal Christoph Schoenborn said. One of these was that pilgrim of Assisi Massimo Coppo, kneeling in the rain during the Conclave in St. Peter's Square: a spiritual fool, which for years has lived in penance in Assisi, preaching, singing, bothering.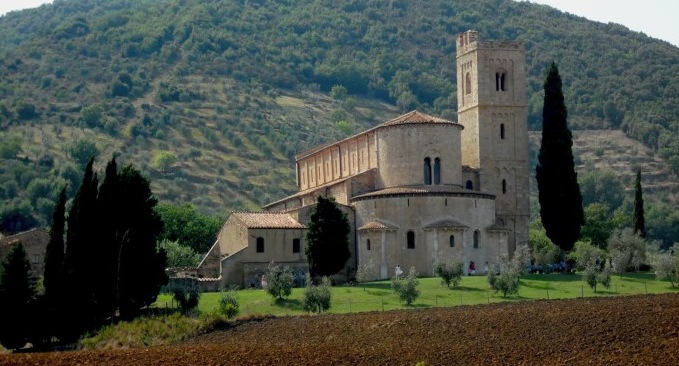 La squadra di governo si è radunata nell'abbazia cistercense di Spineto - Siena - centro di incontri e studi: come fanno le squadre di calcio negli spogliatoi, ha detto il Premier Letta, per cercare la strategia vincente. Ma la cosa più saggia che può fare un governante - e Letta é un cattolico professante - è chiedere a Dio la sapienza per guidare il nostro paese, superando ogni divisione interna, per venire incontro innanzitutto ai bisogni di un crescente numero di persone povere, disoccupate, disperate. Senza l'aiuto di Dio vana è la sapienza umana e "i più bravi dei consiglieri del Presidente formano un consiglio stupido", come si legge nella profezia di Marcello Ciai sul crollo dell'economia (Profetizza!, del 1995)
The government team has gathered at the Cistercian Abbey of Spineto - Siena - center for meetings and studies: as the football teams do in the locker room, said the Premier Letta, to search for the winning strategy. But the wisest thing that a leader can do - and Letta is a professing Catholic - is to ask God for wisdom to lead our country, overcoming all internal divisions, to meet first of all the needs of a growing number of poor people, unemployed , desperate. Without God's help human wisdom is vain and "the most clever of the President's advisers form a stupid council", as one reads in the prophecy of Marcello Ciai on the collapse of the economy (Profesy!, 1995)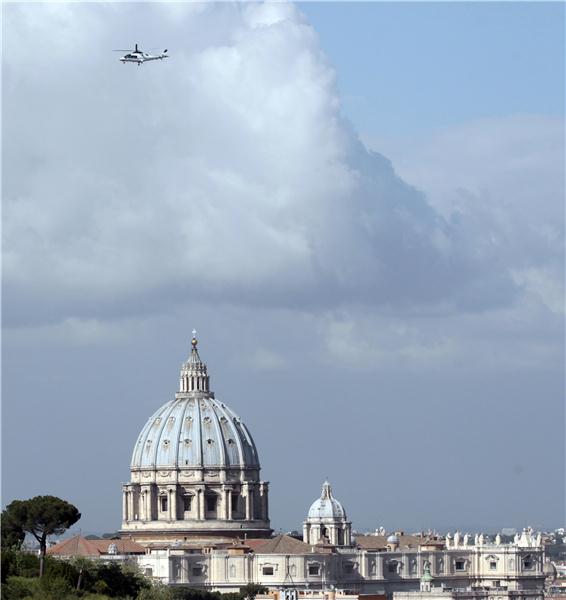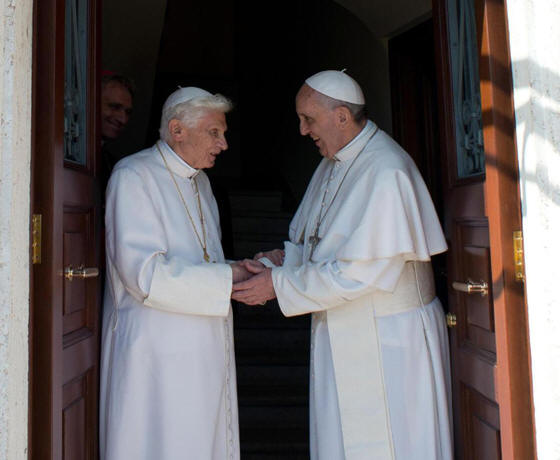 Abbiamo chiesto a Massimo Coppo come vede il fatto che dal ritorno di Ratzinger in Vaticano, circola questa notizia: abbiamo due Papi al Vaticano.
"Forse sarebbe stato meglio - ha detto - se il Papa emerito fosse tornato al Vaticano in un modo più riservato, per non suscitare tanta rumorosità nei media, in linea con quella appartata vita di ritiro e silenziosa preghiera a cui Ratzinger ha detto di volersi dedicare. Per quanto riguarda questa inaudita situazione di un Papa e un ex-Papa che conviveranno al Vaticano, per me e' un ulteriore segno dei tempi: siamo ormai entrati nel tratto finale della storia della Chiesa e del mondo. Preghiamo per questo nuovo Papa Francesco perché dovrà molto soffrire, dicevo a tanti in Piazza San Pietro dove ero stato a pregare durante il Conclave, anche nel suo compito di riparare la Chiesa che già fu di San Francesco."
We asked Massimo Coppo what he thinks about the fact that since the return of Ratzinger to the Vatican, circulates this news: we have two Popes in the Vatican.
"Perhaps it would have been better - he said - if the Pope emeritus had returned to the Vatican in a more discreet way, not to stir up so much noise in the media, in line with that secluded life of retreat and silent prayer to which Ratzinger had said would dedicate himself. As for this unprecedented situation of a Pope and a former Pope who will live together in the Vatican, for me it is an ulterior sign of the times: we have by now entered in the final stretch of the history of the Church and of the world. Let's pray for this new Pope Francis because he will have to suffer much, I said to many people in St. Peter's Square where I had been praying during the Conclave, also in his task of repairing the Church as it was once with St. Francis."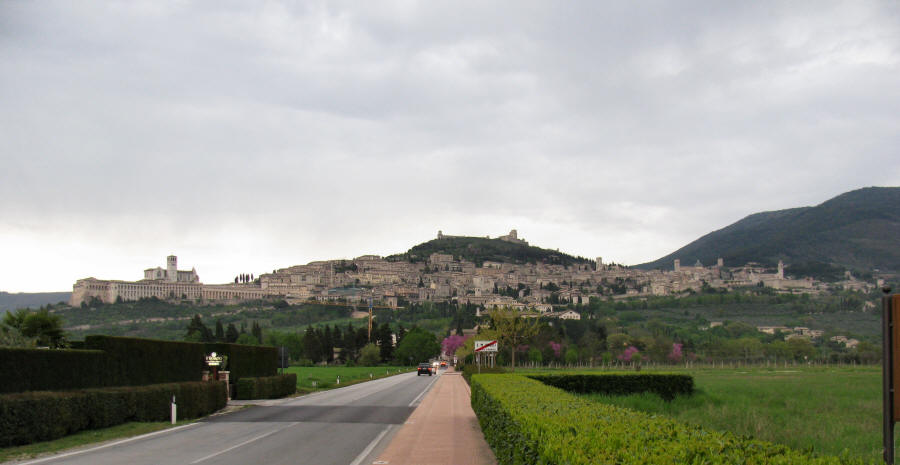 "Assisi,Assisi! Tutto il mondo guarda a te, ritorna al tuo Dio!"
Le parole profetiche di questa canzone hanno echeggiato da anni per le strade e le piazze di Assisi, cantate da Massimo Coppo della locale comunità Famiglie di Betlemme, che sta notte e giorno in preghiera e penitenza nella Città Serafica. Dopo la missione di intercessione di Massimo in ginocchio sulla chiavica di Piazza San Pietro durante il Conclave e l'elezione del primo Papa nella storia della Chiesa che ha assunto il nome di "Francesco", cresce ancora più la fama di Assisi quale Santuario del mondo. Assisi si dovrà preparare a un crescente afflusso di pellegrini e turisti provenienti da ogni nazione, attratti dal Santo della fratellanza universale e dalla sua mistica terra.
"Assisi, Assisi! The whole world is watching you, return to your God!"
The prophetic words of this song echoed for years in the streets and squares of Assisi, sung by Massimo Coppo of the local community Families of Bethlehem, who stays night and day in prayer and penance in the Seraphic City. After Massimo's mission of intercession kneeling on a cloaca in St. Peter's Square during the Conclave and the election of the first Pope in the history of the Church who has taken the name "Francis", the reputation of Assisi as Sanctuary of the world grows even more. Assisi needs to prepare itself for an increasing number of pilgrims and tourists from every nation, attracted by the Saint of universal brotherhood and by his mystical land.


Esamina tu, cosa è avvenuto e cosa deve ancora avvenire di questa profezia!


SVANIRA' L'INTELLIGENZA DEI SUPERBI E IO CALPESTERO' I LORO PROGETTI, COSI' CHE RICORRERANNO A MAGHI,
ASTROLOGI E INDOVINI E IO LI METTERO' NELLE MANI DEL CRUDELE DOMINATORE DELLE TENEBRE.
LA CITTA' SI SVUOTERA'; LA DONNA NON PARTORIRA';
GLI ORGANI GENITALI DIVERRANNO PURULENTI.
FORTI E DEBOLI DEPERIRANNO E IMPALLIDIRANNO.
LE NOTIZIE SCEMERANNO E SI DISPERDERANNO AL VENTO.
LA STAMPA SI INARIDIRA' E SPARIRA'.
SI LAMENTERANNO E FARANNO LUTTO I PESCATORI DI NOTIZIE
E SI LAMENTERANNO E RIMARRANNO DESOLATI I PESCATORI DI UOMINI.
INDUSTRIALI, COMMERCIANTI E DISEGNATORI DI MODA SARANNO CONFUSI E IMPALLIDIRANNO.

L'ECONOMIA CROLLERA' E GLI OPERAI RESTERANNO SGOMENTI.
QUANTO SONO INTELLIGENTI I CAPI DELLA SCIENZA !
I PIU' BRAVI DEI CONSIGLIERI DEL PRESIDENTE FORMANO UN CONSIGLIO STUPIDO.
COME POSSONO DIRE: " IO VENGO DA SCUOLE E MAESTRI ILLUSTRI ?! "
DOVE SONO DUNQUE I TUOI GRANDI SAPIENTI ?


TI RIVELINO LORO QUANTO HA DECISO IL SIGNORE DEGLI ESERCITI CONTRO LA SUPERBIA.
SONO DIVENUTI STUPIDI I SAPIENTI E INGANNANO GLI ILLUSTRI MAESTRI,
TANTO DA FAR SBAGLIARE TUTTI I LORO CAPI.
IL SIGNORE HA MANDATO SUI CAPI UNO SPIRITO DI TRAVIAMENTO
CHE LI FA MUOVERE IN OGNI COSA COME UBRIACHI NEL LORO VOMITO.
NULLA DI BUONO FARANNO…
PAROLA DEL SIGNORE.
Questa è una parte di una delle profezia ricevute da Marcello Ezechiele Ciai dal 1981 al 1995
(Alcuni brani delle profezie)

You examine, what has happened and what still remains to happen of this prophecy!


The intelligence of the proud will fade away and I will trample upon their projects,
so that they will return and seek for magicians, astrologers and fortune-tellers
and I will put them in the hands of the cruel dominator of darkness.
The city will be emptied, the woman will not give birth;
the genitals will become purulent.
The strong and the weak will pine away and become pale.
The news will diminish and will be scattered to the wind.
The press will wither and disappear.


Fishers of news will complain and mourn and


fishers of men will complain and remain desolate.


Manufacturers, business-men and stylists will be confused and will turn pale.

The economy will collapse and the workmen will be dismayed.

How intelligent are the leaders of science !

The most clever of the president's advisers form a stupid council.
How can they say: "I come from famous schools and teachers ?!"
Where are they then your great wise men?
Let them reveal to you what the Lord of Hosts has decided against pride.
The wise men have become stupid and deceive the famous teachers,
as to lead astray all their leaders.


The Lord has sent a spirit of misleading on all the leaders that makes
them move in every way like drunkards in their own vomit.
They will do no good…
The Word of the Lord.
This is a part of one of the prophecies received by Marcello Ezekiel Ciai from 1981 to 1995
(Some passages of the prophecies)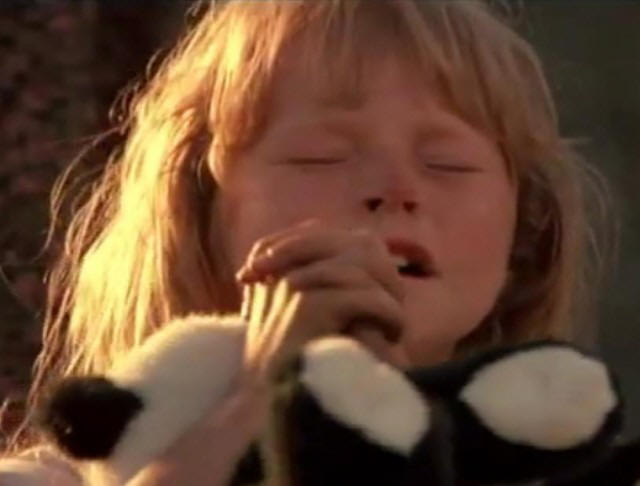 Che cosa sta avvenendo in questo mondo? Nessun giornalista e giornale possono descrivere l'entità e tragicità di certi fatti.
ED E' TUTTA UNA DESOLAZIONE; PERFINO LA NATURA, LE PIANTE, GLI ANIMALI DEI CAMPI, GLI UCCELLI, I PESCI, TUTTO PERISCE.

E LO SPETTACOLO E' SOLO AL PROLOGO ! LA BATTAGLIA E' IN CORSO, TREMENDA SARA' LA GRANDE ESPLOSIONE FINALE IN TUTTO IL MIO FURORE.
COSI' DI NOTIZIE CATTIVE E' PIENO OGNI GIORNO: CRISI, GUERRE, CARESTIE, FAME, MALATTIE, TERREMOTI, MORTE, SCANDALI, DROGA, RAPINE, ESTORSIONI, SEQUESTRI, ATTENTATI, BRUTALITA', STUPRI, SEVIZIE, VIOLENZE, OMICIDI, SUICIDI, TERRORE E STRAGI, CALAMITA'.

(Dalla profezia "Il Mantello" Di Marcello Ezechiele Ciai 1981)
What is happening in this world? No journalist and newspaper can describe the entity and tragicalness of certain facts.
And it is all a devastation; even nature, plants, wildlife, birds, fish, all perish. And the show is only at the beginning.
The battle is joined, tremendous will be the big final explosion in all My rage.
So every day is full of bad news: crisis, wars, famines, hunger, diseases, earthquakes, death, scandals, drugs, robberies, extortions, kidnapping for ransom, outrage, brutality, rapes, tortures, violence, homicides, suicides, terrors and slaughters, calamities.
(From the prophecy "The Mantle" of Marcello Ezekiel Ciai 1981)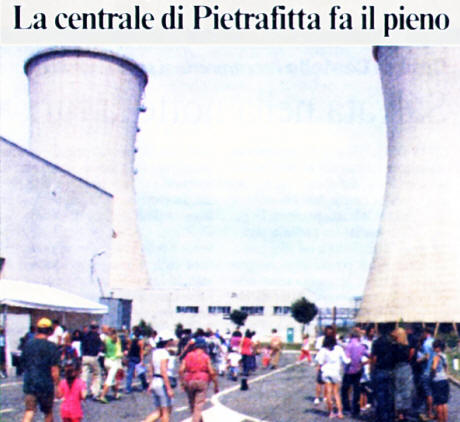 Umbria -- Piegaro-Pietrafitta -- Circa 3000 visitatori per la Domenica alla Centrale di Pietrafitta: visite guidate, gare, sport, divertimento e ottima cucina
e sul suo meraviglioso lago pesca sportiva ed escursioni in dragon-boat.
Umbria -- Piegaro-Pietrafitta -- About 3000 visitors on Sundays at the Plant of Pietrafitta: guided visits, competitions, sport, entertainment and excellent cooking
and on its marvellous lake sports fishing and excursions in dragon-boat.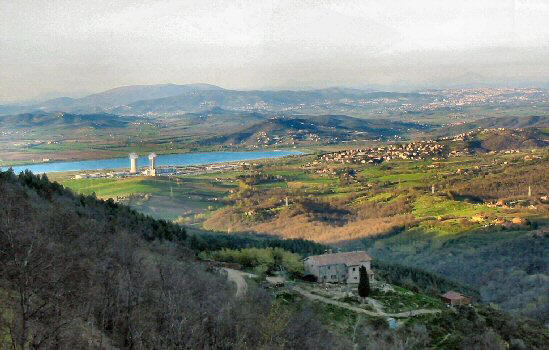 Vista panoramica

della Centrale di Pietrafitta

dalla sede dell'associazione IACA (

Gaiche

- Piegaro)
Panoramic view

of the Power station of Pietrafitta

from the seat of the IACA association (

Gaiche

- Piegaro)

PIEGARO - PIETRAFITTA - Con la partecipazione del Premio Nobel per la fisica Carlo Rubbia, è stato firmato un protocollo d'intesa di risonanza mondiale, che trasformerà la Centrale di Pietrafitta in polo di eccellenza all'avanguardia per l'energia rinnovabile.


Inoltre nella vecchia centrale è previsto un progetto per pannelli solari mobili che vanno incontro ai raggi del sole.

PIEGARO - PIETRAFITTA (Italy) - With the participation of the Nobel Prize awarded for Physics Carlo Rubbia, has been signed a memorandum of understanding of world wide resonance, which will transform the Center of Pietrafitta in an avant garde centre of excellence for renewable energy.
Also in the old power plant is planned a project for moving solar panels that turn towards the rays of sunlight.

Perugia: la centrale Enel di Pietrafitta porta ora il nome di Franco Rasetti, lo scienziato umbro,
di Pozzuolo, nato a due passi da Castiglione del Lago.
L'impianto termoelettrico, intitolato allo "scienziato etico", sarà aperto a tutti i visitatori.
Perugia: the Enel power station of Pietrafitta now is called after Franco Rasetti, the Umbrian scientist of Pozzuolo,
born a stone's throw from Castiglione del Lago.
The thermoelectric plant, entitled to the "ethic scientist", will be opened to all visitors.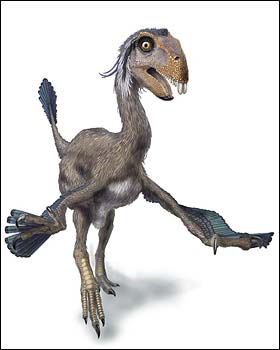 Museo paleontologico di Pietrafitta - Piegaro -- La collezione di resti fossili delle ligniti della Centrale di Pietrafitta, è divenuta la più importante raccolta attualmente conosciuta in Europa. Sono presenti una grande varietà di specie rarissime.
Paleontological Museum of Pietrafitta - Piegaro -- The collection of fossils of the Pietrafitta Plant's lignite, has become the most important collection currently known in Europe. There are present a wide variety of rare species.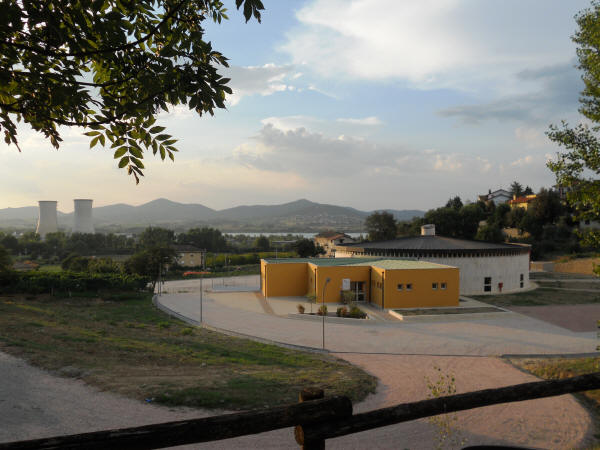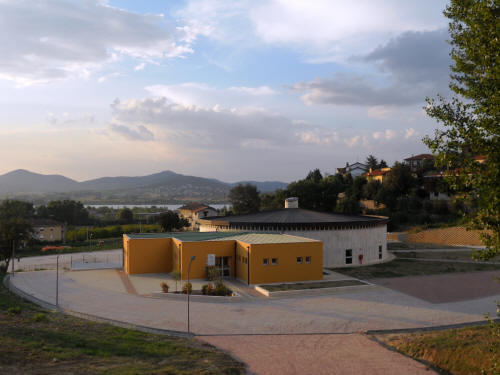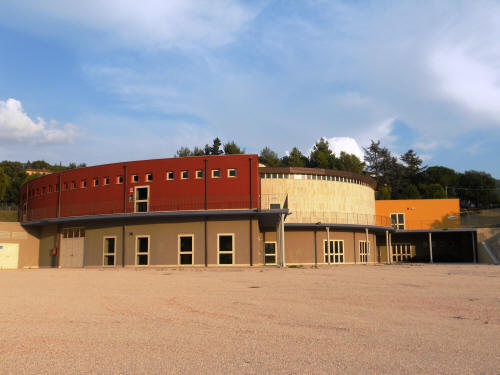 Museo paleontologico di Pietrafitta (Piegaro).
Un museo unico in Europa, con una superficie complessiva di circa 3000 metri quadrati.
Paleontological Museum of Pietrafitta (Piegaro).
A unique Museum in Europe, with a total area of about 3000 square metres.